Turbo 700 Wide Vision Insert
This model allows you to transform your fireplace into an efficient, high-performance heating solution. A warm atmosphere is created in your home.
Power modulation
6.5 to 15 kW
Heating surface
55 - 120 m²
Concentration of powders
38 mg/Nm³
Maximum length of the logs (horizontally)
60 cm
Dimensions
H 615 x L 692 x W 467 mm
Category of the feeder (opening, inserts)
700
Option (accessories)
Hot air outlet sleeves
Once installed in your fireplace, this powerful insert will heat a large living space.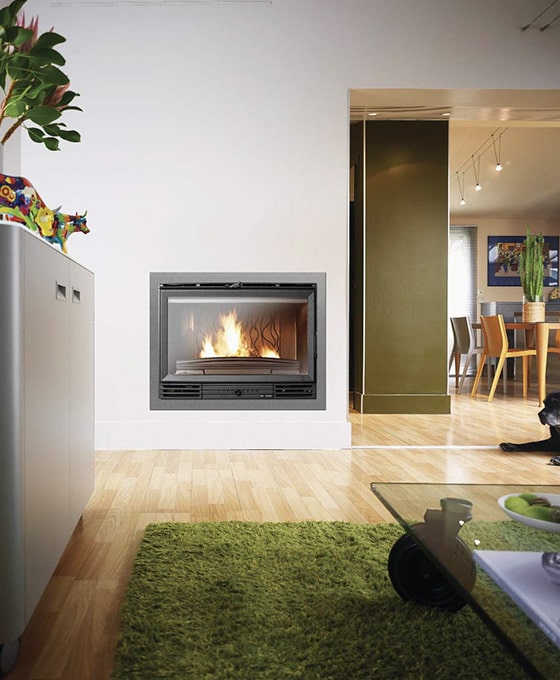 Your interior design is unique. We are committed to finding you the the heating solutions best suited to your home. Let us be your guide.