Corner Hearth 700 Left Glass 12 kW
The cornerstone of a modern and lively home, this model creates a cozy atmosphere at every junction.
Power modulation
8 to 18 kW
Heating surface
65 to 145 m²
Concentration of powders
50 mg/Nm³
Maximum length of the logs (horizontally)
50 cm
Category of the feeder (opening, inserts)
700
The hypnotic dance of the flames lingers along the left-hand side of this high-powered fireplace.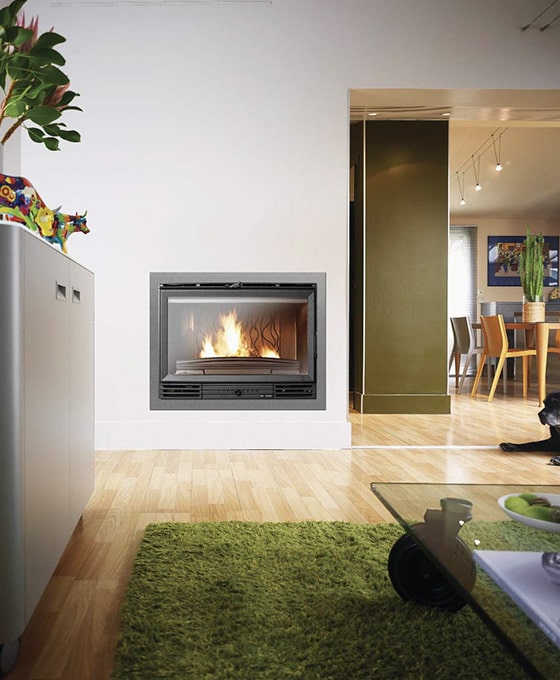 Your interior design is unique. We are committed to finding you the the heating solutions best suited to your home. Let us be your guide.