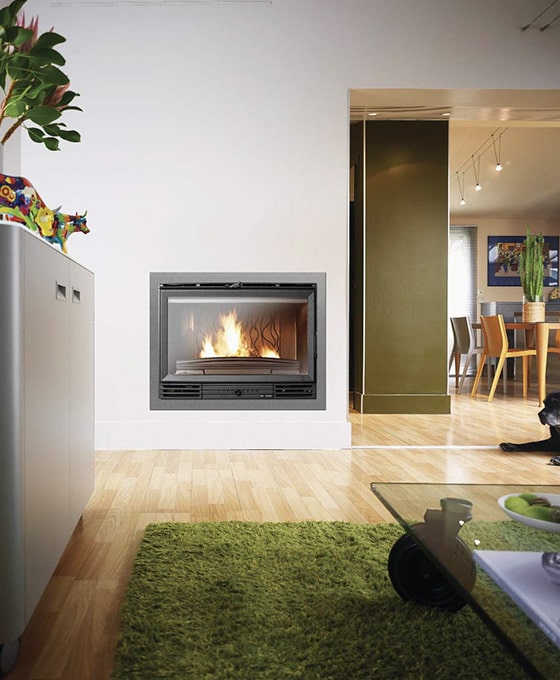 Your interior design is unique. We work non-stop to offer you the heating solutions best suited to your home.
Explore our next-generation pellet stoves

Innovative, contemporary lines
Invicta stoves can bring meaning, emotion, and poetry to the heart of any home. A wood fire has strong symbolic value. An Invicta stove gives it concrete form.
Marie & Christian – designers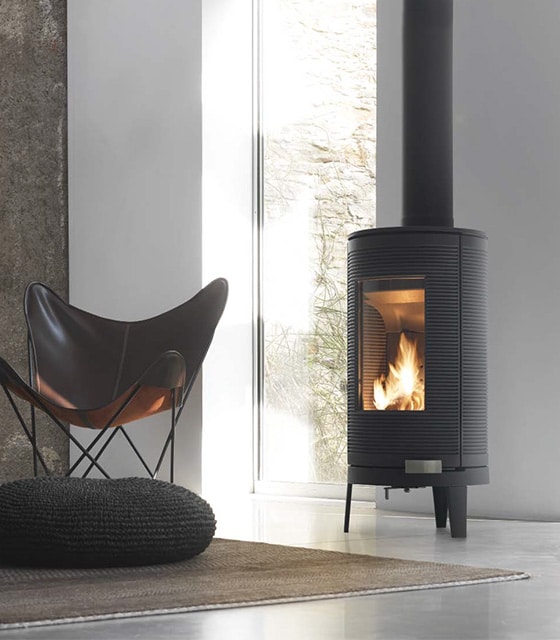 The gem of the French foundry industry
Its foundry and its enameling facilities allow it to offer a wide range of products, and to introduce new innovations each year in terms of design and technology.
Thanks to Invicta's creativity and technological innovations, the company is both reinventing and carrying on foundry traditions. Blending expertise and talent, our 318 team members contribute to Invicta's success.
The excellence of French craftsmanship
More than 110,000 units manufactured each year
The expertise of our 318 team members
Where in France can you find us?
We entrust the sale of our products to industry professionals who will provide comprehensive service and technical advice suited to your needs.
Are you interested in joining
our network?
Events, openings, appearances
You've opted for a wood heating system that combines economy, ecology and performance. But the question remains: which fuel (and therefore which stove) best...
The range of stoves, fireplaces and cast iron inserts manufactured by the Invicta Group meet all the requirements of the Origine France Garantie's reference...
French and European heating industry leader
Invicta: high-performance designer stoves, fireplaces, and wood and pellet inserts
Invicta specializes in individual wood-burning heaters, developing innovative wood and pellet stoves at affordable prices. Established in France's Champagne-Ardenne region since 1924, the Invicta foundry and enameling company is renowned for its craftsmanship. Its cast-iron (laminar) wood-burning heating units are made in France (certified Origine France Garantie), and nearly all of them bear the Flamme Verte environmental label. When you choose Invicta, you are choosing an economical, high-performing stove or fireplace insert with a one-of-a-kind design! Enjoy the charm and comfort of wood heat, the #1 renewable energy source in France, and transform your interior decor by introducting a modern heating unit with a contemporary, designer look that you'll be proud to display.
Economical, eco-friendly heating units made in France
Wood is currently the least expensive energy source in France, as well as the most stable and efficient. The Flamme Verte label provides assurance of outstanding efficiency and low pollutant emissions. Invicta is committed to a responsible approach based on sustainable consumption, as evidenced by the 6- or 7-star ratings on the majority of its range of stoves and fireplace inserts. Invicta's individual heating units are both environmentally friendly and budget-friendly. No matter the size of your home or of the space you'd like to heat, treat yourself to the quality of a stove, fireplace, or insert designed by specialists.
Design and Thermal Comfort
The comfort of an indoor space is largely dependent on the heating method. Wood is known for its uniquely pleasant warmth. Invicta's wood stoves and fireplaces lend a distinctive touch to any room, thanks to their stylish design and high-end finishes. Our pellet stoves add flexibility by offering autonomous, programmable heating. For that technology, Invicta relies upon the proven expertise of the Italian company CMG, now a part of Invicta Group. You can rely on our specialists' know-how, ensuring you'll enjoy the full potential of wood pellet heating.
Innovation: Hybrid Stoves and Plug-In Technology
In keeping with its innovative spirit, Invicta has developed hybrid stoves, combining the use of logs and pellets. The cozy atmosphere created by these mixed stoves is unparalleled, and they offer excellent ease of use. Another element that sets Invicta apart is its innovative Plug-In: high-tech, cast-iron pellet stoves in which the wall module holds the tank and the entire technical portion. With a stylish design, our high-performance, programmable, silent Plug-In stoves offer an unparalleled wood pellet heating experience. Find Invicta wood, pellet, and mixed-fuel stoves and fireplace inserts at your local home improvement store. And for perfect installation or customized advice, visit a specialized Invicta Shop location anywhere in France, or visit one of our heating installation partners!