Program and control your thermal comfort with this high-performance pellet insert. Its 15 kg tank ensures your peace of mind for many hours.
Optimal heat output (kW)
8,5
Heat output adjustment (kW)
4,1 - 8,5
Heating volume (m³)
90 - 250
Heating surface (m²)
36 - 100
Useful efficiency (%)
91 - 92,3
Energy Efficiency Index (EEI)
121
Flue gas mass flow (g/s)
4 - 6,1
Flue gas temperature (°C)
151
Natural wood pellets
length: 30 mm diameter: 6 mm
Hopper capacity (kg)
15 kg
Consumption (kg/h)
0,92 - 1,94
Flue exit
Top with integrated T connection
Tension (V) / frequency (Hertz)
230 V / 50 Hertz
Dimensions (mm)
H 560 x W 700 x D565
Standard
EN 14785 compliant
Option (accessories)
Frame grid (P697003), Loading Hopper Top (P697004), Support chair (P697002)
All the practical advantages of a pellet stove are hidden behind the Rubia's minimalistic design and…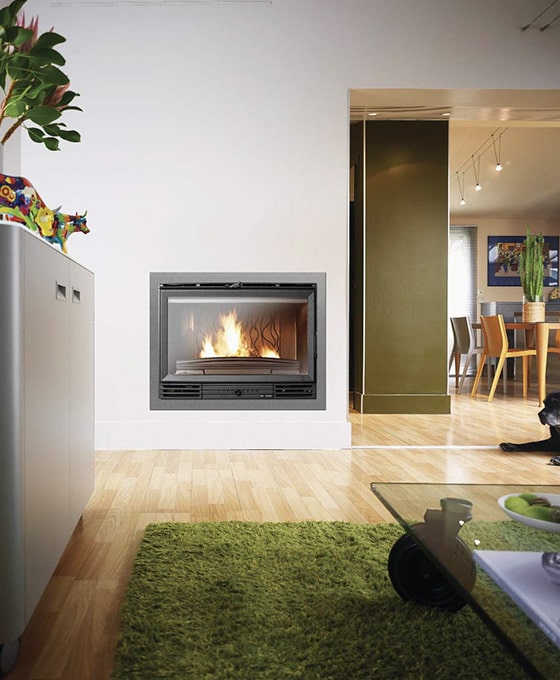 Your interior design is unique. We are committed to finding you the the heating solutions best suited to your home. Let us be your guide.