Small and compact, Bassano is the pellet stove for small spaces and small budgets. Enjoy the best quality/price ratio on the market!
Granules of natural wood
length: 30 mm diameter: 6 mm
Capacity of the shaft
8 kg
Dimensions
H 820 x L 455 x W 455 mm
Completion
Painted steel cladding
Standard
EN 14785 compliant
Options
T connector installation
Basic, simple. With the Adrano, you have the basics of efficient pellet heating.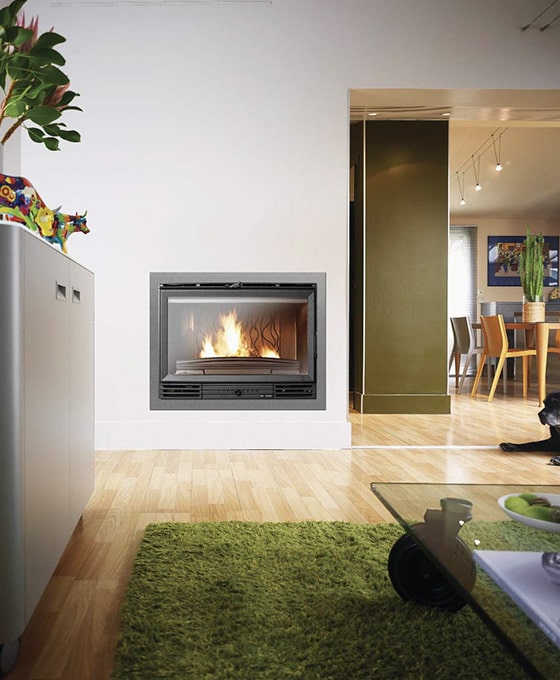 Your interior design is unique. We are committed to finding you the the heating solutions best suited to your home. Let us be your guide.