Preston Cast Iron Wood Stove
The Preston cast-iron stove is simple and modern. With its rectangular shape, it can easily be raised on a bench (offered separately) or on a concrete slab. Optional bench sold separately in 2 sizes.
Power modulation
9.5 to 21 kW
Heating surface
75 to 170 m²
Concentration of powders
44 mg/Nm³
Combustile
Logs 25, Logs 33, Logs 50 cm
Maximum length of the logs (horizontally)
80 cm
Height of nozzle/floor
post-installation
Dimensions
H 610 x W 910 x D 468 mm (24.0 x 35.8 x 18.4 in.)
Options
Benches: PM 6961-31: H 450 x W 1000 x D 550 mm / GM 6961-28: W 1600 mm
Elton is an efficient stove with a simple, modern look. It prominently displays the flames and…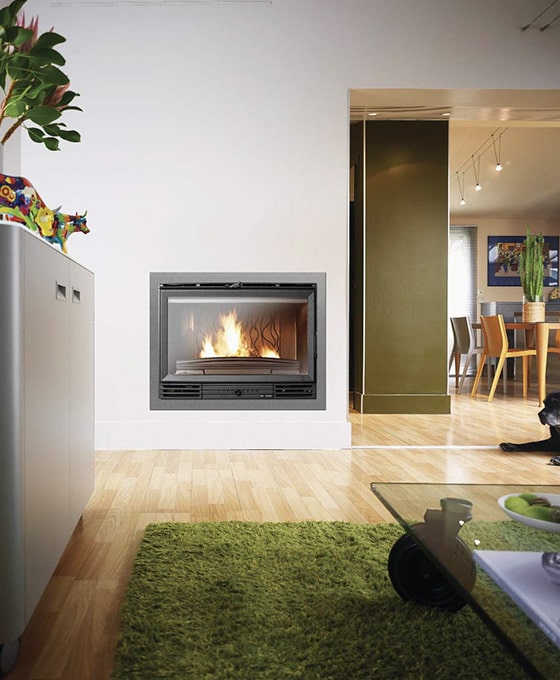 Your interior design is unique. We are committed to finding you the the heating solutions best suited to your home. Let us be your guide.