This large-sized insert brings comfort and enjoyment into your home. You'll enjoy high energy performance when you install this insert in your open fireplace.
Optimal heat output (kW)
12 kW
Heat output adjustment (kW)
8 to 18 kW
Heating volume (m³)
160 - 360 m³
Heating surface (m²)
65 - 145 m²
Flamme verte (environmental label)
7 stars
Useful efficiency (%)
76 %
Seasonal efficiency (%)
65
Energy Efficiency Index (EEI)
100
Flue gas mass flow (g/s)
10,4
Flue gas temperature (°C)
310
Combustible
Logs 25, Logs 33, Logs 50 cm
Maximum log length (horizontally)
64 cm
Dimensions (mm)
H 638 x L 795 x W 463 mm
Category of the feeder (opening, inserts)
800
Material
Cast Iron + Steel
Option (accessories)
Hot air outlet sleeves
Have a seat in front of your fireplace - the view is magnificent, thanks to the…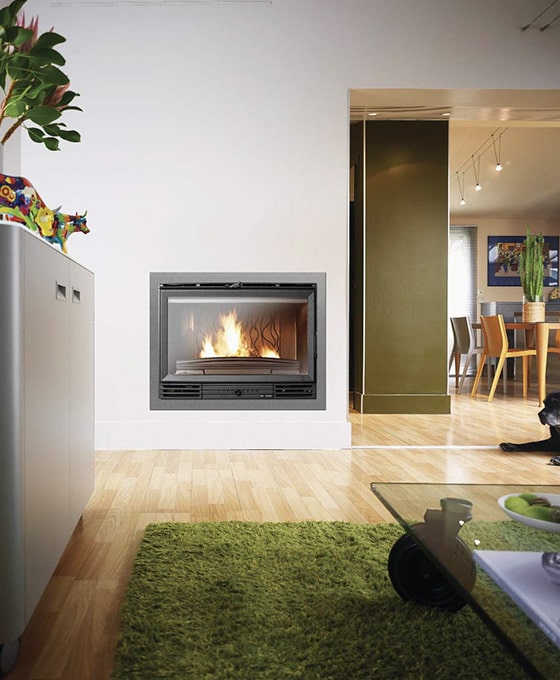 Your interior design is unique. We are committed to finding you the the heating solutions best suited to your home. Let us be your guide.