Turbo 800 Wide Angle Insert
Have a seat in front of your fireplace – the view is magnificent, thanks to the full glass of this large-sized model. A soft warmth is diffused into the room.
Power modulation
8 to 18 kW
Heating surface
65 - 145 m²
Concentration of powders
40 mg/Nm3
Maximum length of the logs (horizontally)
64 cm
Dimensions
H 636 x L 795 x W 470 mm
Category of the feeder (opening, inserts)
800
Option (accessories)
Hot air outlet sleeves
This is the most powerful insert in our product line for transforming a large space into…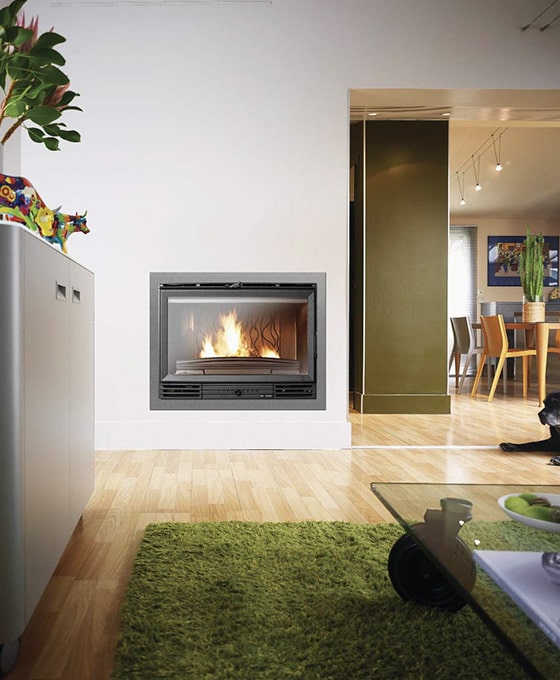 Your interior design is unique. We are committed to finding you the the heating solutions best suited to your home. Let us be your guide.