Turbo 800 Wide Angle Insert
Have a seat in front of your fireplace – the view is magnificent, thanks to the full glass of this large-sized model. A soft warmth is diffused into the room.
Power modulation
8 to 18 kW
Heating surface
65 - 145 m²
Concentration of powders
40 mg/Nm3
Maximum length of the logs (horizontally)
64 cm
Dimensions
H 636 x L 795 x W 470 mm
Category of the feeder (opening, inserts)
800
Option (accessories)
Hot air outlet sleeves
Combine a beautiful vision of flames with high performance. You'll be in total comfort with this…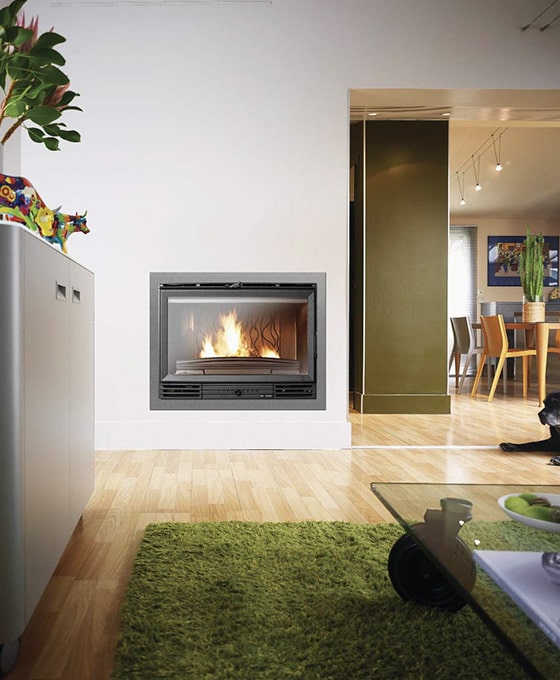 Your interior design is unique. We are committed to finding you the the heating solutions best suited to your home. Let us be your guide.