IG9 650 Pellet Trapdoor Insert
Do you want to enjoy the comfort and convenience of pellets? The IG 650 insert is the ideal solution for transforming your fireplace or creating a new heating installation in your home.
Power modulation
2.7 to 9 kW
Heating surface
35 to 110 m²
Concentration of powders
23 mg/Nm³
Granules of natural wood
length: 30 mm diameter: 6 mm
Capacity of the shaft
15 kg
Consumption
0.58 to 2.17 kg/hour
Electric power
460 W on ignition - W in operation
Dimensions
H 495 x L 650 x W 660 mm
Standard
EN 14785 - BlmSchV2
Options
Optional remote control ref: 6930-00
Option (accessories)
Support stand
Other models
drawer loading ref: 6665-01 trapdoor loading ref: 6665-02
The IG 650 insert offers all the comfort of granules. An ideal insert for existing small-sized…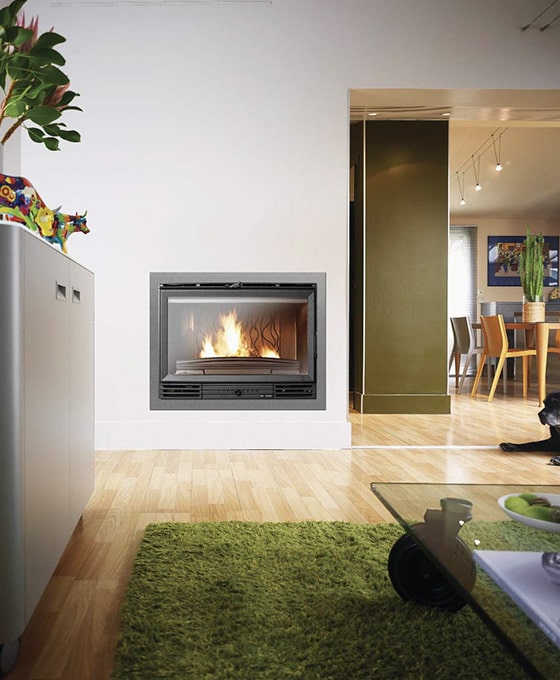 Your interior design is unique. We are committed to finding you the the heating solutions best suited to your home. Let us be your guide.