IG9 750 Pellet Drawer Insert
Enjoy a practical and high-performing heating solution with the IG 750 insert. It offers controllable heat and unrivaled ease of use.
Power modulation
2.7 to 9 kW
Heating surface
35 to 110 m²
Concentration of powders
23 mg/Nm³
Granules of natural wood
length: 30 mm diameter: 6 mm
Capacity of the shaft
15 kg
Consumption
0.58 to 2.17 kg/hour
Electric power
460 W on ignition - W in operation
Dimensions
H 495 x L 750 x W 660 mm
Standard
EN 14785 - BlmSchV2
Options
Optional remote control ref: 6930-00
Option (accessories)
Support stand
Other models
drawer loading ref: 6675-01 trapdoor loading ref: 6675-02
Ideal for existing fireplaces or for a completely new installation, the IG 850 Insert offers all…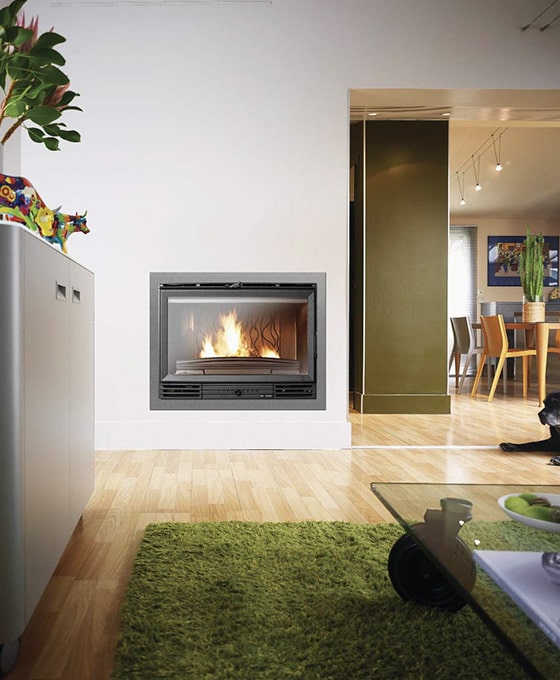 Your interior design is unique. We are committed to finding you the the heating solutions best suited to your home. Let us be your guide.